Nassau Wealth Management - Navigating the Course to your Financial Future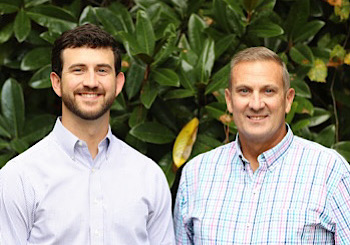 Brian and Reagan Wright are lifelong residents of Nassau County where they have worked together to cultivate relationships with the residents and business owners of the community, assisting them with their personal and professional financial needs.
Brian founded Nassau Wealth Management in 2014 with the intention of creating a full-service financial organization. The firm looks to provide functional and affordable financial solutions for individuals, families, and businesses.
Before beginning at Nassau Wealth Management, Reagan pursued his education at Jacksonville University where he spent 5 years total attending classes and playing baseball for the Dolphins. Knowing he wanted to follow his father's footsteps and focus his life's work helping local residents and business owners grow their wealth, he graduated in 2017 with a Bachelor of Business Administration in Finance, and again in 2019 with a Master of Business Administration. This led to joining Nassau Wealth Management shortly after in 2019.
Brian attended the University of North Florida where he received a Bachelor's of Business Administration in 1993. He furthered his education in 1999 attending Jacksonville University and completing his Masters of Business Administration (MBA) in 2001.
During Brian's early career, he worked for UPS and excelled through the ranks to Senior Account Executive. This position provided him the opportunity to hone a unique process of analyzing and anticipating the needs of his clients, which has been the key to his success as a Financial Planner.